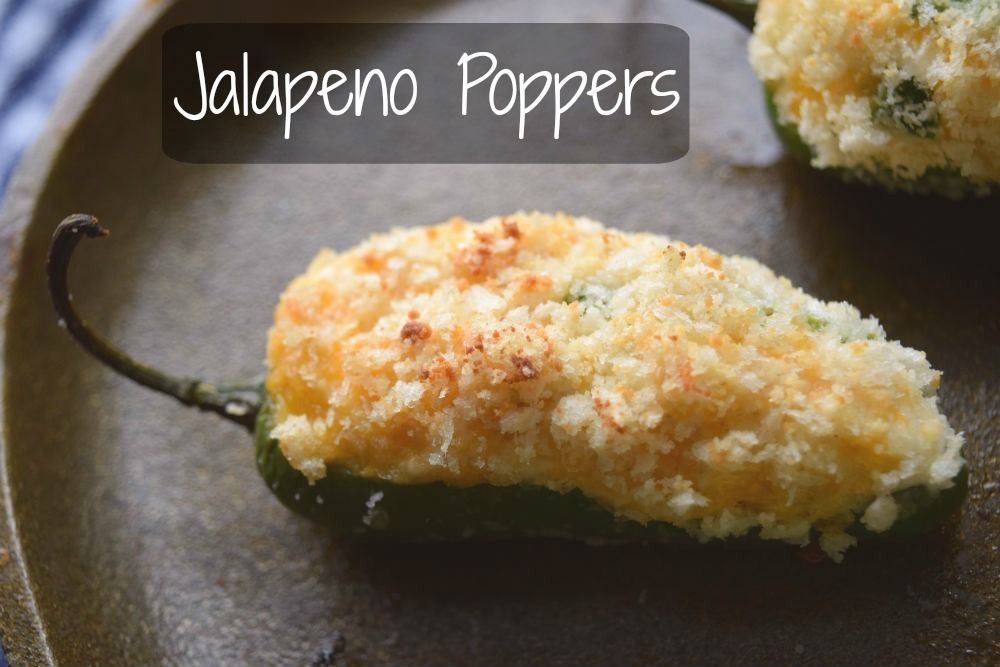 Jalapeno Poppers are one of those foods that I always thought you could only get at a restaurant. I mean, who really de-seeds jalapenos and stuffs them with yummy cheese, then deep fries them at home? With all that effort I'd rather just drive to the nearest restaurant and buy them. But after this recipe I won't be making any trips to a restaurant for these! And I have a few tips to make it easier than ordering them at a restaurant!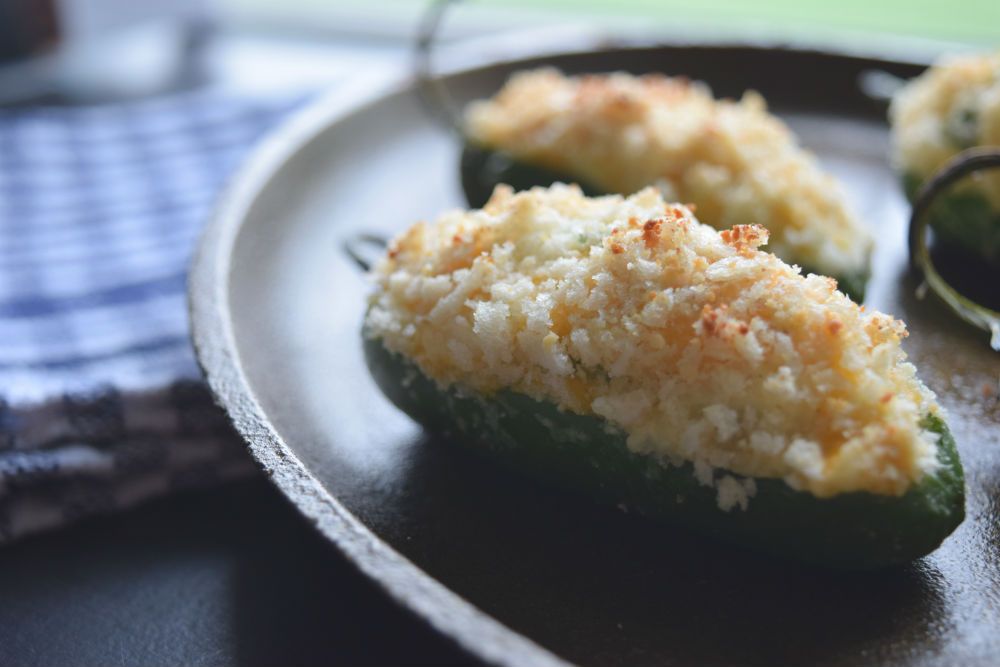 Please tell me I'm not the only person who has ever chopped up a jalapeno and a few hours later decided to itch my eye... anyone? No? Just me? Ok, well if you don't want to admit it that's fine but I will. I've done it numerous times and even after washing my hands a million times that spicy residue is still left behind. So to save my eyes and yours dig out some gloves to wear while prepping your peppers. (Try to save that 3 times fast!) Although this is a simple tip that makes you say duh you'd be surprised how many people don't do this!
The next tip that makes these poppers easier is we aren't going to deep fry them. I know that sounds horrible but I promise you'll be surprised. Because we aren't deep frying them, we don't have to deal with hot oil or as many calories!
So get your gloves on and dive in to this easy, non-painful jalapeno popper recipe!
Ingredients
16 large jalapenos
8 oz softened cream cheese
2 cloves grated garlic
1 tsp ground cumin
¾ cup shredded cheddar
¾ cup shredded monterey jack
¾ cup panko
½ cup grated Parmesan
salt
pepper
cooking spray
Preheat the oven to 425.

Put on some gloves and cut off the top side of your jalapeno. You want to make sure you don't cut off too much of the sides so you have plenty of room for your filling.

In a bowl, combine the cream cheese, garlic, cumin, cheddar, salt, pepper and monterey jack to make your filling.

Fill each jalapeno with the filling.

In a bowl mix together the panko and parmesan.

Take each jalapeno and roll the filling in the panko mixture. Make sure all the filling is covered with the mixture.

Place on a baking sheet and spray the tops with cooking spray.

Bake at 425 for 15-20 minutes until the tops are brown and the pepper is tender but crisp.

Enjoy!