My husband and I decided to grab lunch at a lil place called Fedora Café. Fedora Café is not only an adorable café but they also offer catering.
Sadly, I didn't get any photos of the café itself but it seriously had the most unique décor. From its dragonfly lighting to its mismatched chairs this place was designed to be comfy. I seriously wanted to snuggle up in a chair and read a book for awhile!
To go with that book I was dreaming of they had a large selection of coffee and sweets. However, I was there for lunch and not caffeine, sweets and reading. I do plan to go back for those 3 things though!
My husband ordered a chicken wrap and I ordered the fedora club. The first words out of my husband's mouth after a bite of his wrap were "I never knew a wrap could be so good!" My sandwich was equally as good.
The fedora club is a sandwich with grilled chicken, goat cheese, tomato, bacon, baby greens, corn salsa and avocado relish on sourdough. I loved the kick the corn salsa had and how the avocado relish balanced the spiciness. We both had the soup of the day which was cream of spinach soup. I was a little hesitant on whether I would like it or not and even more so after I seen it! But it was quite tasty! (Make sure to check your teeth afterwards!)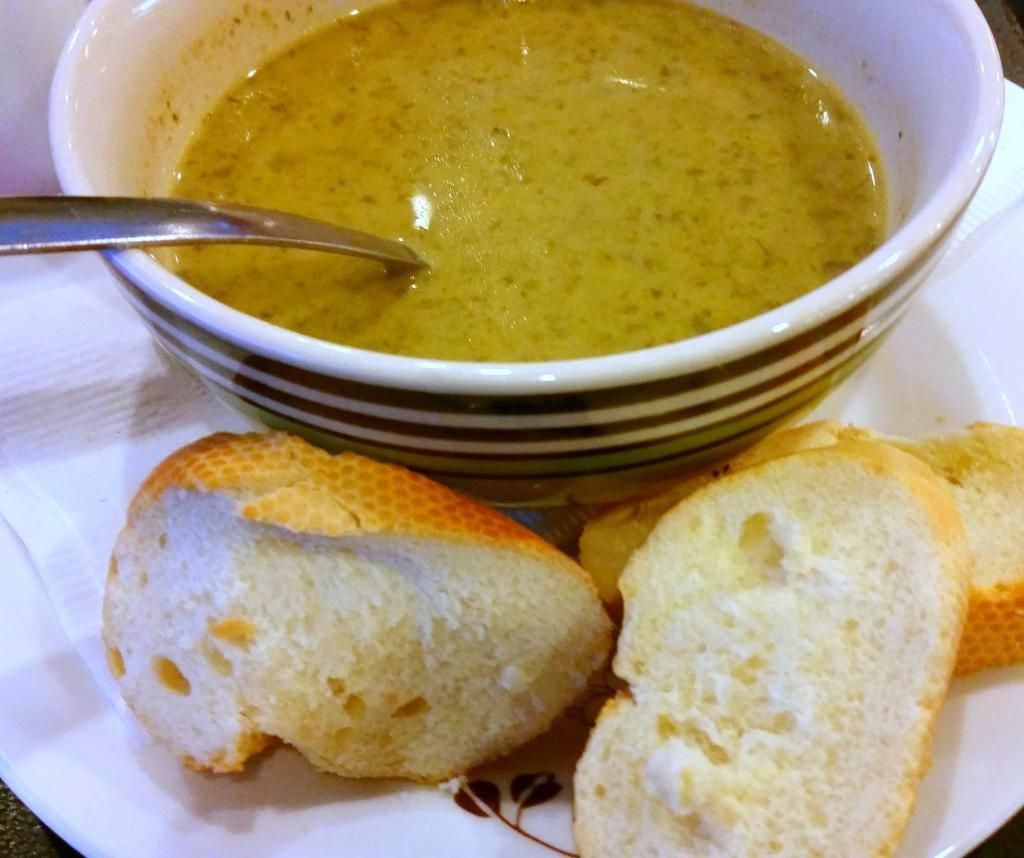 The wrap and sandwich came with a side of their famous chips and salsa. Or were supposed to I should say. We both had the chips but
weren't
given any salsa. It's possible it was somewhere for us to serve ourselves but if so I
wasn't
told and
didn't
notice it either. The chips were good on their own but would have been elevated with an accompanying salsa.
We did have tea and coffee while we were there. My husband was disappointed in the tea selection but said the tea he did order was good. I ordered a mocha latte which was cute but wasn't quite mocha tasting enough for me.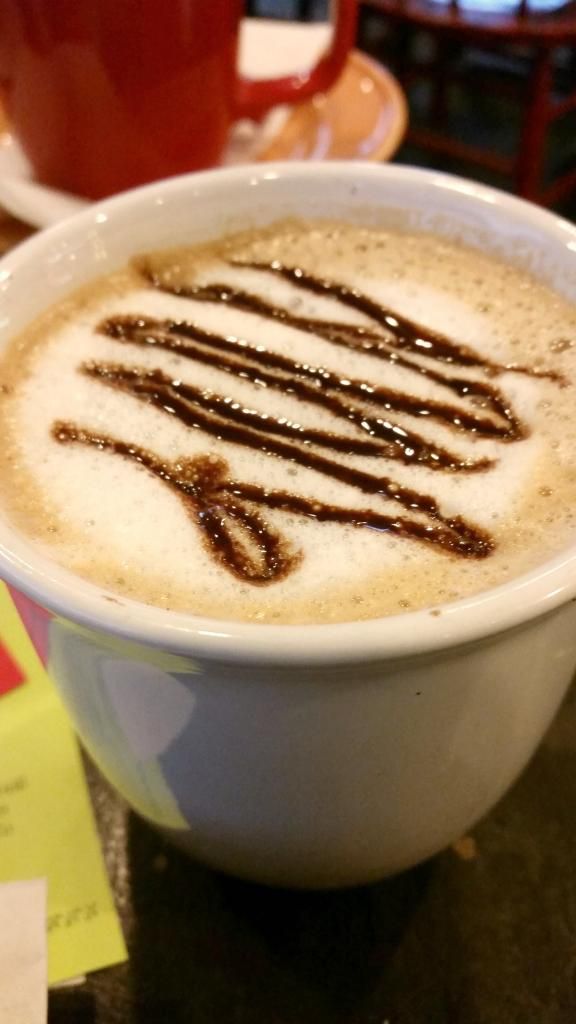 All in all I would and plan to go back. Their pastry case held some beautiful sweets that I need in my life and their food was delicious and affordable. If you are ever in the Lawrenceville, NJ area I would recommend stopping by here for breakfast, lunch or dinner and giving it a try.
Check out their menu on their website.
And don't forget to check out their
Facebook
too!