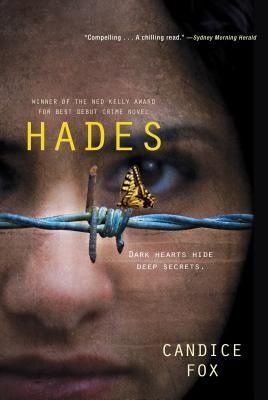 A dark, compelling and original thriller that will have you spellbound from its atmospheric opening pages to its shocking climax. Hades is the debut of a stunning new talent in crime fiction.
Hades Archer, the man they call the Lord of the Underworld, surrounds himself with the things others leave behind. Their trash becomes the twisted sculptures that line his junkyard. The bodies they want disposed of become his problem for a fee. Then one night a man arrives on his doorstep, clutching a small bundle that he wants 'lost'. And Hades makes a decision that will change everything...
Twenty years later, homicide detective Frank Bennett feels like the luckiest man on the force when he meets his new partner, the dark and beautiful Eden Archer. But there's something strange about Eden and her brother, Eric. Something he can't quite put his finger on. When the two detectives are called to the scene of an attempted drowning, they find a traumatised victim telling a story that's hard to believe - until the divers start bringing up bodies.
Frank is now on the hunt for a very different kind of serial killer: one who offers the sick and dying hope at murderous cost. At first, his partner's sharp instincts come in handy. Soon, he's wondering if she's as dangerous as the man they hunt.
I have such mixed feelings about this book. On one hand I loved the serial killer murders. What would you do to save someone you love? How low would you go? It's something as a human you can relate to. I wish we could have learned more about the serial killers motives and such. I also really liked Hades. He had an interesting story line and I also wish I learned more about him. However, I feel like things fell short with Frank, Eden and Eric. I couldn't get into their characters and was always bored when the book talked about them. Overall, this book is SO much like Dexter it isn't even funny. It's sorta like they threw a bunch of Dexter components in a bag shook them out and rewrote it with slight variations. Also once I started looking for Dexter similarities I couldn't stop. A brother and sister in a police force and their names start with the same letter? I know that is a small one, but really. When you get past the Dexter similarities it's a pretty good crime novel.
My rating:
3 out of 5
I received this book to review through NetGalley for an honest review. All opinions are my own.